The Grand Finale of the Let's Sing Opera Competition
On the way to Lucera
The Grand Finale of the Let's Sing Opera Competition will take place soon in Italy. On December 3. 2023 from 20:00 in the hall "Il Circolo Unione" in Lucera.
An International Jury will select the double solo cast for the staging of Monteverdi's opera L'Orfeo. The performances will be held in 2024 in the Czech Republic, Italy, and Greece.
We are very much looking forward to the grand finale in Lucera.
When: December 3, 2023
Time: 20:00
Place: Il Circolo Unione, Lucera, Italy
Conductor: Federico Bardazzi
Director: Luděk Golat
The members of the Jury are: Ambra Sorrentino, Ludek Golat, Paolo Bellocci, Eugene Gunko, Maria Gabriella Cianci, William Giuseppe Cisco, Tadeusz Pszonka, Marta Salvatori, Philip Modinos.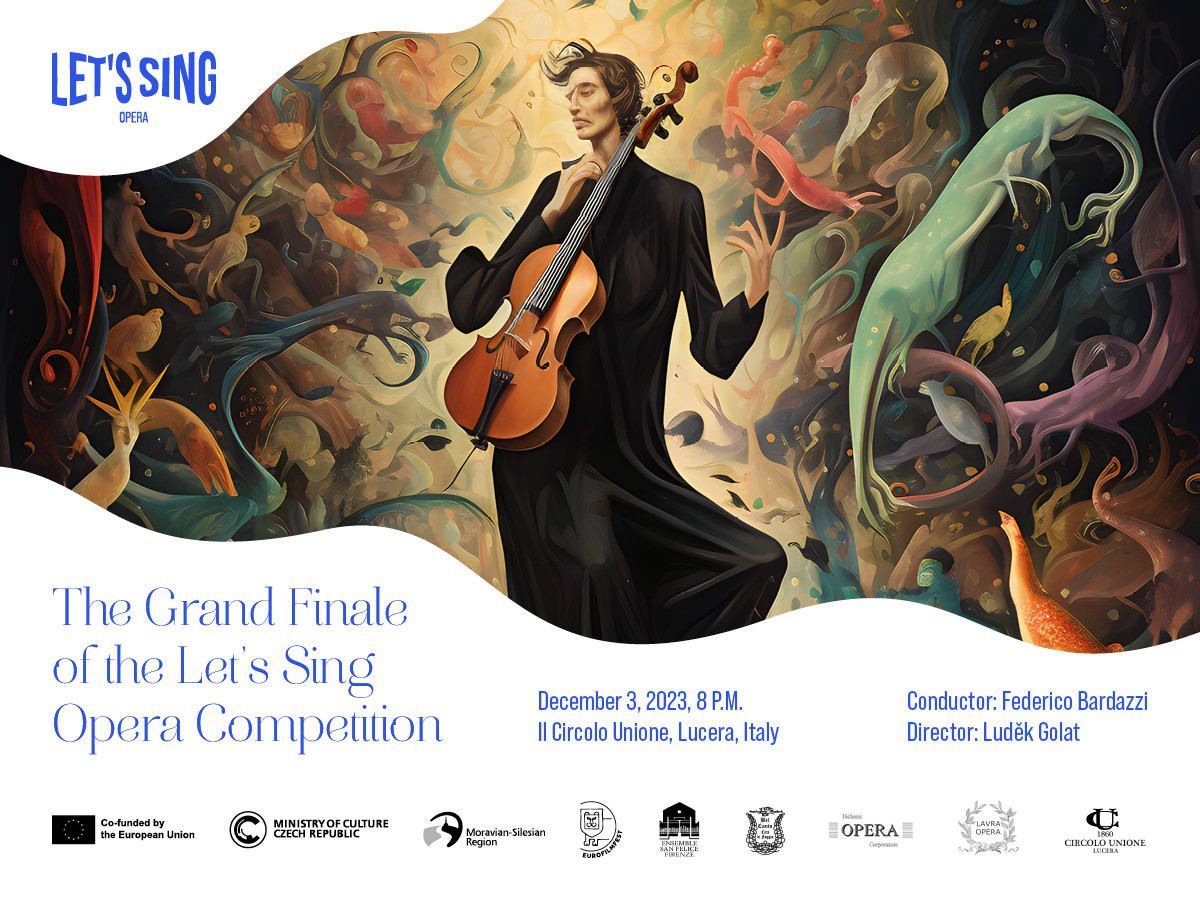 The singers below are Competition finalists:
Arnaudov Dimitar
Bossi Francesco
Boyajiev Dennis
Busia Enrico
Farina Giordano
Ferraro Ester
Gianni Giulia
Graziani Lavinia
Kostadinov Deyan
Krasnenko Iryna
Otahara Yo
Paoletti Francesca
Schmidtová Marie
Sozio Luca
Spanou Ioulia
Sykioti Vivi
Táborská Iva
Terranova Anastasia
Vardanov Davit
Zappa Nicoletta Maria